COST EFFECTIVE UV RATED RECYCLABLE PLASTIC PLATFORMS

ADJUSTABLE VENTILATION
Easily adjust air-flow to your hive with the corflute insert. Can be fully removed, fully inserted, or adjusted to alter vented area as required.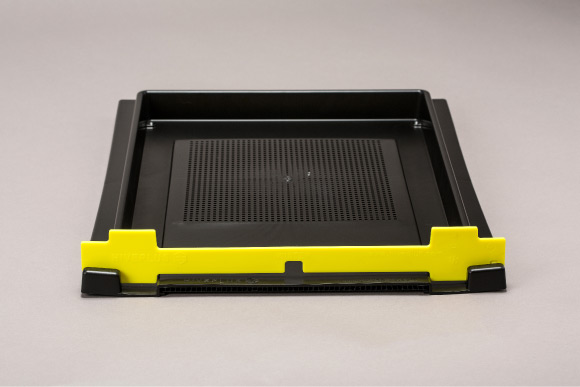 INTERCHANGEABLE INSERTS
Two interchangeable inserts supplied. One to alter hive entrance – Summer or Winter. The other to close off hive for transport or pest treatment.

EASY INSTALL
Simply screw onto wooden pallet or other similar hive base. Stainless screws included with platform.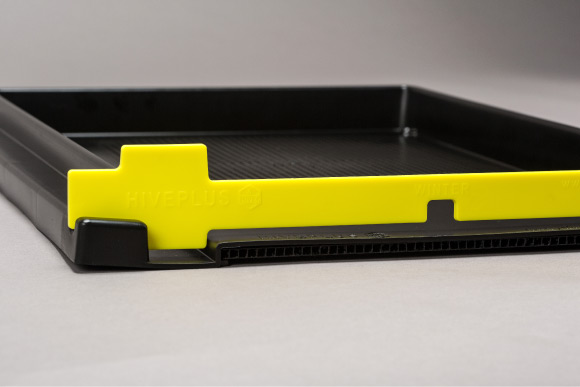 ADDED EXTRAS
In-built slanted base. Extra ventilation holes at rear. Locator edge to secure hive box in place.

BENEFITS
UV Rated recyclable plastic
Maintenance free & easy cleaning
Interchangable seasonal inserts
Adjustable ventilation
NZ Designed & Made
10 Year manufacturer warranty

PLATFORM PACKAGE INCLUDES:
Base Platform, Two Inter-Changeable Seasonal Inserts, Ventilation Adjuster & Attachment Kit

PRICING
100 Units $14.50ea
 101-500  $13.95ea
501-1000 $13.35ea
1000 plus $12.90ea
All prices +GST & FREIGHT